Check this out !!!!
Well it is time to stand up and let everyone know by posting a fun blinkie on your blog/website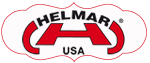 html code found
here
, or copy and save the image above
or this non flash image
Why not pop over to the Helmar Facebook group to check out what we are up to with some amazing products.
Cheers M x